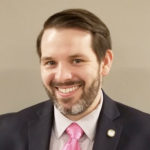 Welcome to the website of the Department of Civil Engineering at TCNJ. Through our ABET accredited program you will complete classes required to fulfill requirements for a Bachelor of Science in Civil Engineering. As a student in our Department you will gain the necessary skills needed to contribute to the civil engineering community in a positive and meaningful way, whether through graduate studies or industrial experience. Our graduates are excelling in both, and we are very proud of their great success.
Civil Engineering is a rewarding career where you will have the opportunity to have a significant impact on the quality of life of the community around you and the entire world. You will accomplish this by participating in the development of projects that maintain and build on our transportation systems, provide water resources to entire communities, design and construct buildings that house hospitals, schools and many other critical infrastructure systems. You will learn how to engineer all these challenging projects while protecting the environment by using the latest materials, technology and construction methods.
Our Department will provide you not only with state of the art facilities but also with opportunities to participate in student competitions, research projects and study abroad opportunities which will complement and strengthen your educational experience. Just before graduation you will be given an opportunity to complete the first step towards achieving your Professional Engineering License by sitting for the Fundamentals of Engineering exam. Our students have had outstanding passing rate of approximately 85% since the first graduating class in May 2007. The placement of our students for those choosing to find jobs in industry, during the same time has been equally impressive with close to 100%. In fact, many of our students have employment opportunities offered to them several months prior to graduation
In the Department of Civil Engineering you will be taught by dedicated faculty members who are engaged in exciting engineering research and collaboration with industry and who bring this expertise to the classroom and laboratories. Your teachers/mentors will include faculty members who have won both research and teaching awards at regional and national levels.
I hope the information provided in our website helps you understand how coming to study Civil Engineering at TCNJ can be your first step towards a very fulfilling career that will help you make a difference in this world.
I encourage you to apply for admission into our program. Please feel free to contact us if you have any questions regarding the various aspects of our Department and the Civil Engineering profession in general.
Sincerely,
Andrew Bechtel, Associate Professor and Chair
Department of Civil Engineering
The College of New Jersey
Ewing, NJ